About Robert Williams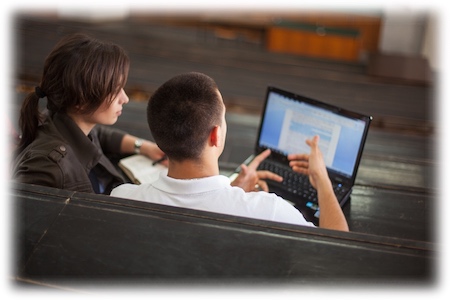 Robert Williams has authored and co-authored educational materials which have reached hundreds of thousands of students. His writings have been acknowledged by—and received approval from—Federal and State Departments for use in court-required educational programs. His programs have been approved by entities such as the U.S. Department of Justice, the Department of Children and Families, the Supreme Court Office of Dispute Resolution, NAADAC, and HRCI. Tens of thousands of students have completed programs written by Mr. Williams and the certificates of completion issued are widely accepted by most courts and employers.
Mr. Williams holds a Bachelor's Degree from the University of Florida's Warrington College of Business Administration. He currently holds the position of President with the North American Learning Institute. He has held positions on the board of directors of the Personal Finance Employee Education Foundation, National Financial Literacy Foundation, and the Florida Jump$tart Coalition. Mr. Williams has worked in the non-profit sector for over a decade and has been a featured speaker at national conferences including the National Department of Justice Offender Transition Conference and the AFCPE Military Conference.
Mr. Williams is credentialed as a Certified Anger Management Specialist (CAMS-1), a Certified Domestic Violence Specialist (CDVS-1), and a Certified Shoplifting and Theft Addiction Specialist (CSTAS). He has also held certifications from AFCPE, ICFE, NCHEC, U.S. Department of HUD, and the State of Michigan.
He is a member of the National Association of Drug Court Professionals (NADCP), the National Association for Alcoholism and Drug Abuse Counselors (NAADAC), the Association for Addiction Professionals, the National Anger Management Association (NAMA), the American Probation and Parole Association (APPA), the Association of Domestic Violence Intervention Programs (ADVIP), and the National Association of Pretrial Service Agencies (NAPSA).